David Grusch says he faced 'very brutal' retaliation after going public with claims
The whistleblower former intelligence official David Grusch says he faced "very brutal and very unfortunate" retaliation after he went public with his allegations.
From my colleague Adam Gabbatt, who is attending the committee hearing:
Key events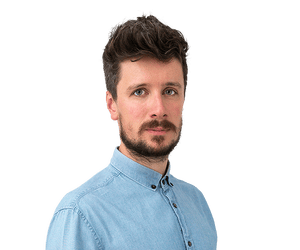 Adam Gabbatt
At multiple times David Grusch has said there are issues he cannot discuss in an open hearing.
Unfortunately for those watching, most of these issues address the juiciest parts of the whole UFO discussion.
Asked for more information on the "football field size" alien craft that Grusch has mentioned in interviews, Grusch said he could not give more details.
Asked for specific names of private companies that have worked with the government on UFOs, Grusch said he had revealed names – "and departments" – in private hearings, but could not do so here.
Asked if "anyone had been murdered" as part of a UFO cover-up, Grusch again demurred.
Grusch has repeatedly committed to briefing oversight committee members in a "scif" – a sensitive compartmented information facility used by intelligence agencies when sharing highly sensitive information.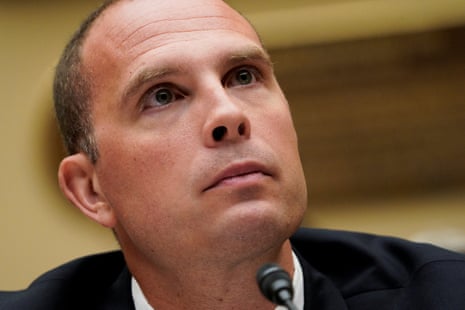 Journalist Garrett Graff writes that it is interesting that David Grusch appears unwilling to state and repeat his claims from his NewsNation interview at today's hearing.
In the interview published last month, Grusch said the US had found alien pilots. He said:
Well, naturally, when you recover something that's either landed or crashed, sometimes you encounter dead pilots and believe it or not, as fantastical as that sounds, it's true.
Grusch seems to be "very carefully dancing around repeating [these claims]", Graff says.
Here's a clip of David Grusch telling the House oversight committee that he "absolutely" believes that the US government is in possession of UAPs.
Grusch said:
Absolutely, based on interviewing over 40 witnesses over four years.
He added that he knows "the exact locations" of where this technology is "and those locations were provided to the inspector general and some of which, to the intelligence committees".
David Grusch is asked to expand on his experiences after he came forward with his allegations. Grusch says he has had "overwhelming support" from former colleagues, but that he has knowledge of "active planned reprisal activity" against himself and other colleagues. He says he has found this "very upsetting".
There were certain colleagues who were "brutally administratively attacked", Grusch says.
I call it administrative terrorism. That's their quiver or tool in the toolbox to silence people, especially the career government servants who care about their career, care about their clearance, their reputation, to climb the ladder. When you threaten that flow, that career path, a lot of people back off, but I'm here to represent those people.
Former colleagues have vouched for David Grusch's character and another official backed up his account to the Debrief, in which he alleged secretive US government agencies and defense contractors had been recovering fragments of non-human craft, and in some cases entire craft, for decades.
But the All-Domain Anomaly Resolution Office, which was established to investigate UAP by the Department of Defense – replacing the UAP taskforce which Grusch claims was not allowed access to some materials – has issued an unequivocal denial.
Sue Gough, a spokesperson for the Department of the Defense, said:
To date, AARO has not discovered any verifiable information to substantiate claims that any programs regarding the possession or reverse-engineering of extraterrestrial materials have existed in the past or exist currently. AARO is committed to following the data and its investigation wherever it leads.

AARO, working with the office of the general counsel and the air force office of special investigations, has established a safe and secure process for individuals to come forward with information to aid AARO in its congressionally-mandated historical review.

AARO's historical review of records and testimonies is ongoing and due to Congress by June 2024. AARO welcomes the opportunity to speak with any former or current government employee or contractor who believes they have information relevant to the historical review.
David Grusch says he faced 'very brutal' retaliation after going public with claims
The whistleblower former intelligence official David Grusch says he faced "very brutal and very unfortunate" retaliation after he went public with his allegations.
From my colleague Adam Gabbatt, who is attending the committee hearing:
Retired navy pilot Ryan Graves is asked if UAP encounters during training flights are only being reported on the US east coast.
Graves replies that he has learned that UAP objects have been detected "essentially where all Navy operations are being conducted across the world".
Asked if there are any common characteristics to the UAPs that have been cited by different pilots, Graves says sightings were primarily of "dark grey or black cubes inside of clear sphere" where "the apex or tips of the cube were touching the inside of the sphere".
Grusch suggests he knows of people who were harmed in efforts to cover-up UFOs
Representative Tim Burchett asks David Grusch if he has any personal knowledge of people who have been harmed or injured in efforts to cover up or conceal extraterritorial technology.
Grusch replies: "Yes."
Burchett asks Grusch if he has heard of anyone being murdered. The former intelligence official answers:
I directed people with that knowledge to the appropriate authorities.
Garrett Graff, a journalist who is writing a book on the government's UFO programs, says the opening statements by Glenn Grothman, Tim Burchett and Anna Paulina Luna show the representatives "haven't really done their research to understand the history of UFOs and the US government".
Graff says he believes there are "real, legitimate questions" that are worth discussing in congressional hearings, but that he thinks today's hearing won't get there.
David Fravor, the third witness at the House oversight committee hearing, details his experience where he saw an object flying across the sky during a 2004 training mission.
Fravor, a former navy commander who filmed a famous "Tic Tac" video, said the object that his team engaged in 2004 "was far superior to anything that we had at the time, have today or looking to develop in the next 10 years".
He says "what is shocking to us is that the incident was never investigated", and claims none of his crew were ever questioned.
Will we get proof of UFOs?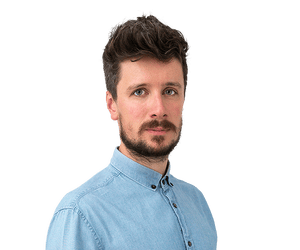 Adam Gabbatt
It seems unlikely, but the hearing is likely to raise questions. We can expect to hear David Grusch give a detailed version of his allegations regarding what the government knows about UFOs, and potentially more claims of evidence of aliens.
We might hear new information, too. Since the oversight committee began its investigation Burchett, without naming his sources, has not been shy in claiming that the US has proof of extraterrestrials.
On the Event Horizon podcast, Tim Burchett was asked if had seen "compelling evidence" that the US was seeing things in the sky "that might not be of this earth". He said:
Oh, 100%. 100%. No question.
Burchett has also said the US has evidence of technology that "defies all of our laws of physics", and speculated that the extraterrestrial craft could be dangerous. He said:
If they're out there, they're out there, and if they have this kind of technology, then they could turn us into a charcoal briquette.
Grusch claims he has seen 'compelling evidence' of UFOs
David Grusch, the star witness whose allegations sparked today's hearing, is next. Grusch led analysis of UAP within a department of defense agency until 2023 and left the government in April after a 14-year career in intelligence.
He says his testimony today is "based on information I've been given by individuals with a longstanding track record of legitimacy". He claims many of these individuals have shared "compelling evidence" in the form of photography, official documentation, and classified oral testimony.
Grusch says he suffered retaliation for his decision to become a whistleblower, but that he "hopeful" that his actions "will ultimately lead to a positive outcome of increased transparency".
Ryan Graves is the first witness to appear before the panel. Graves is a retired navy pilot who has claimed that he saw UAPs off the Atlantic coast "every day for at least a couple years".
He claims he has experienced unexplained anomalous phenomena (UAP) "first-hand" and that he is testifying "to voice the concerns of more than 30 commercial aircrews and military veterans who have confided their similar encounters with me". He says the stigma attached to UAP is "real and powerful" and it "silences pilots who fear professional repercussions and discourages witnesses".
Graves claims sightings of UAP are "grossly underreported" and are "not rare or isolated".
On his own alleged experiences, Graves says he was stationed at NAS Oceana in Virginia Beach in 2018 when his team began "detecting unknown objects operating in our airspace".
Graves says that during a training mission off the coast of Virginia Beach, two F18 Super Hornets were "split by UAP" which were "described as a dark grey or black cube inside of a clear sphere". He claims the mission commander terminated the flight immediately, and that the squadron submitted a safety report, but that there was "no official acknowledgement of the incident".
A video posted on Twitter reportedly shows a long queue of people waiting to enter the House committee hearing on UFOs.
Congresswoman Anna Paulina Luna also accuses the government of a lack of transparency around the circumstances surrounding UFOs.
The Florida representative says elected leaders have failed "to make good on their promises to release explanations and footage and mountains of over classified documents that continue to be hidden from the American people".
She says it is "unacceptable" for the government to "gaslight Americans into thinking that this is not happening or that the potential of intelligence, intelligent life forms exist other than humans".
Today's hearing will "get down to the bottom of what is actually happening with UAPs", she says.