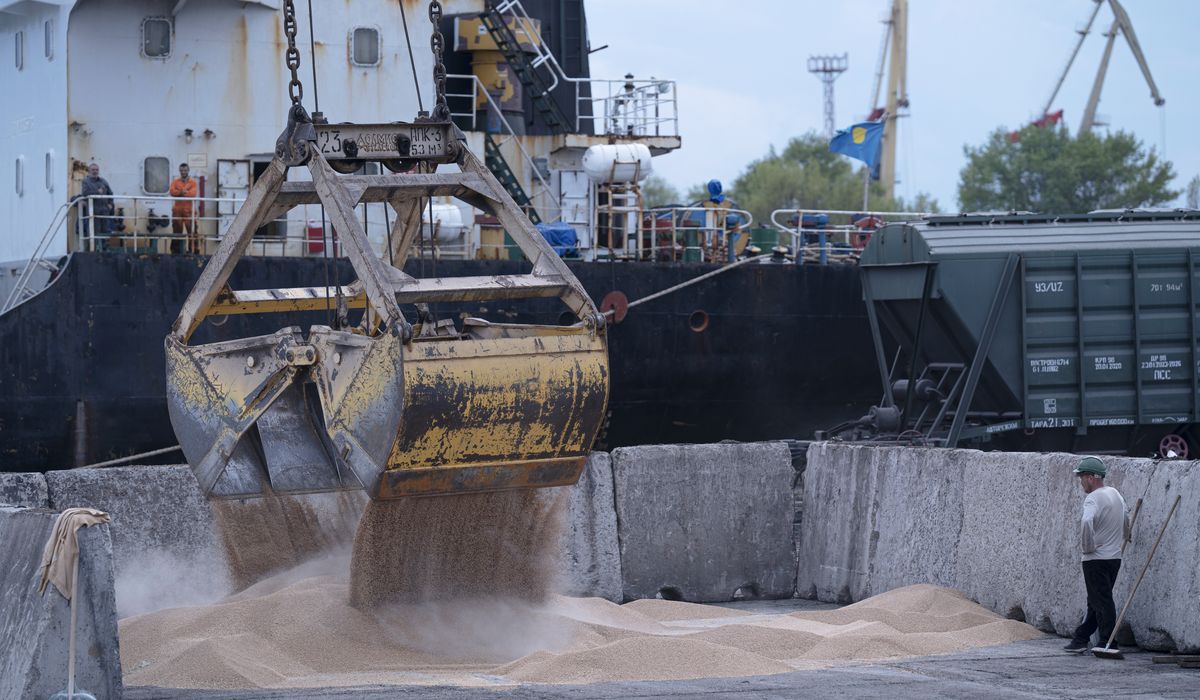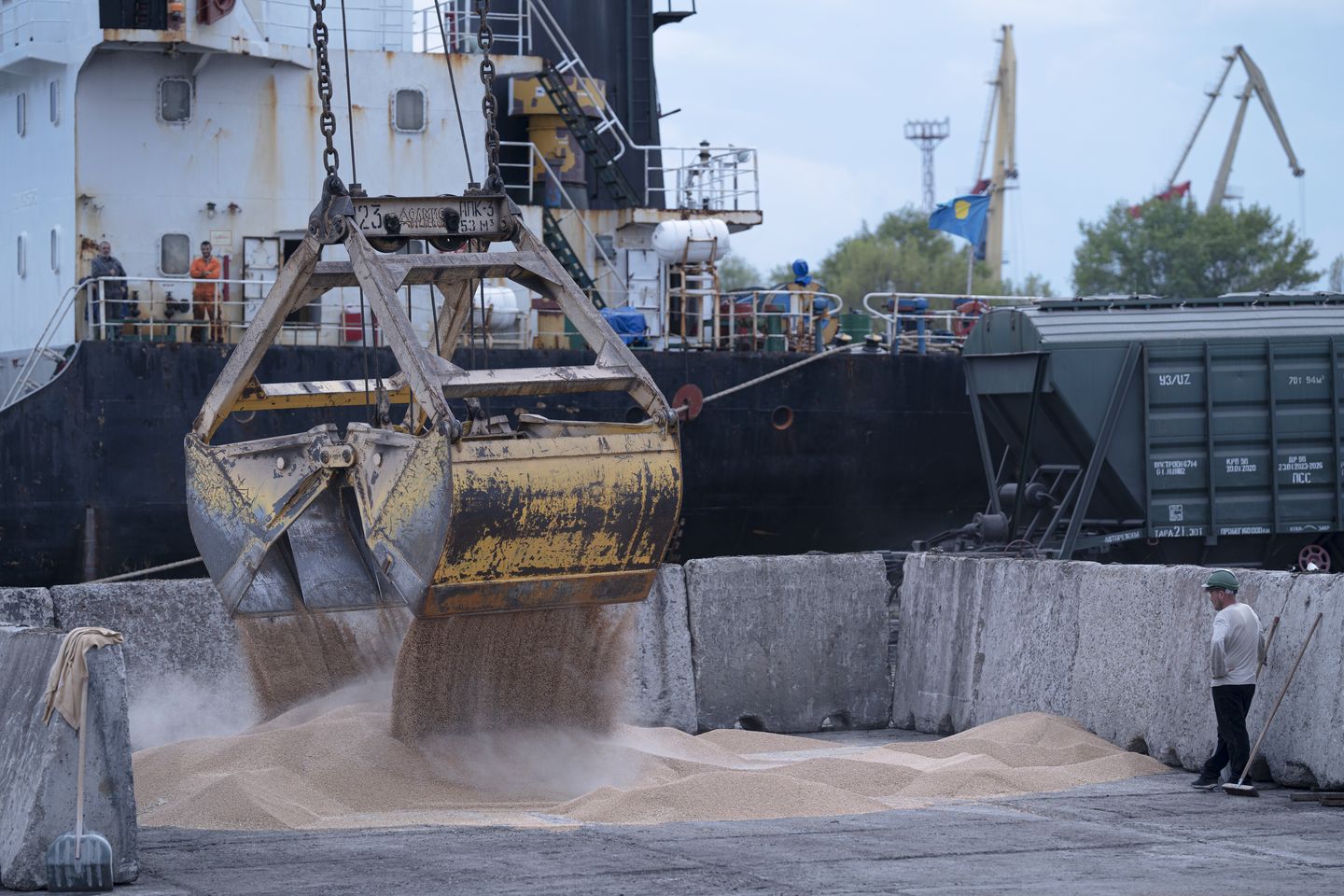 Russia appears to be preparing to enforce a maritime blockade of Ukraine after earlier pulling out of an agreement allowing the safe passage of grain shipments from ports on the Black Sea, British officials said Wednesday.
Last week, Moscow withdrew from the Black Sea Grain Initiative, a nearly year-old accord brokered by the United Nations and Turkey that was intended to preempt a global food crisis after Russia halted grain exports.
"There is now the potential for the intensity and scope of violence in the area to increase," U.K. intelligence officials said.
---
---
Britain says Russia has adjusted its Black Sea Fleet since the Kremlin rejected the grain initiative. The corvette Sergey Kotov has deployed to the southern Black Sea and is patrolling the shipping lane between the Bosphorus and the Ukrainian port of Odesa.
"There is a realistic possibility that it will form part of a task group to intercept commercial vessels Russia believes are heading to Ukraine," British officials tweeted in their latest assessment of the war in Ukraine.
The Pentagon announced Tuesday a $400 million security assistance package for Ukraine that includes air defense munitions, artillery shells, and additional armored vehicles to help Kyiv with its ongoing counter-offensive operation. The firepower will come from U.S. military stocks.
Washington has provided more than $43 billion worth of military supplies since February 2022, when Russia invaded Ukraine.