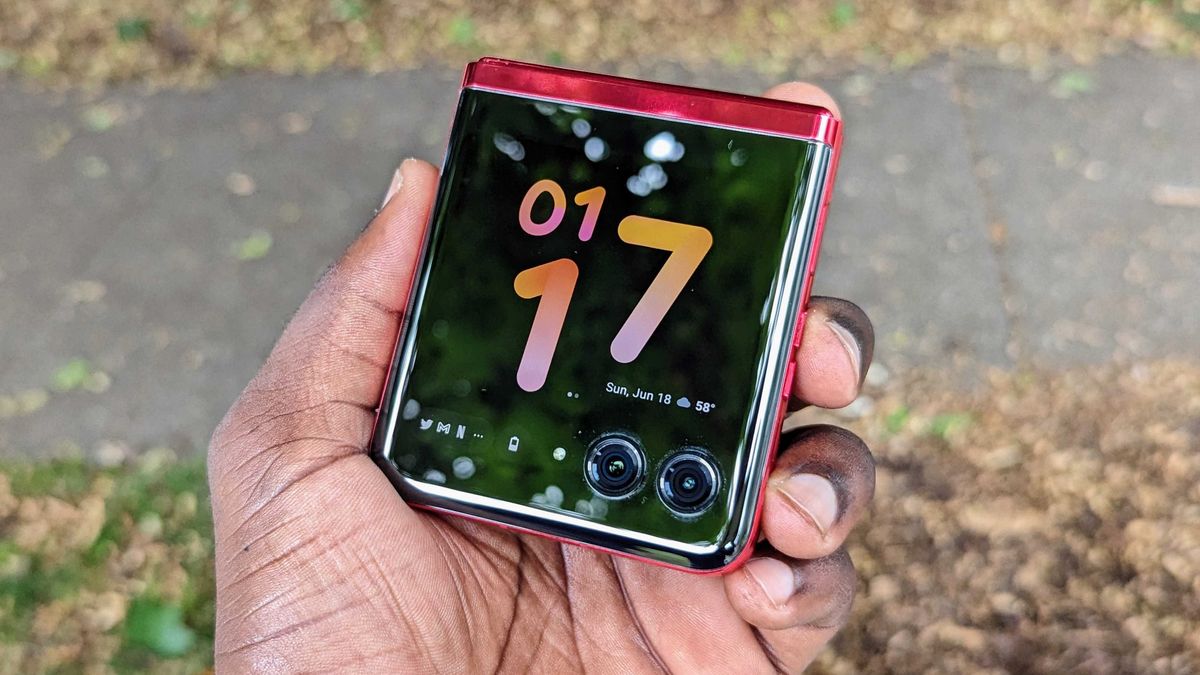 What you need to know
Zack Nelson's latest durability test reveals a void behind the Motorola Razr Plus' external screen.
This causes the outer display of Motorola's latest foldable flip phone to shatter when bent from the back.
Nonetheless, the phone appears to be able to withstand copious amounts of dust and sand.
Motorola's Razr+ has given consumers one of the biggest external screens on the market to date, vaulting the phone ahead of the Samsung Galaxy Z Flip 4. It is one of the handset's main selling points, but it also happens to be its weakest link.
YouTuber Zack Nelson (aka JerryRigEverything) returns with another of his routine durability tests, this time putting the Motorola Razr+ through its paces. As expected, the main screen is fragile, like every other foldable phone that went through this specific regimen.
In the tests, the phone succumbed to scratches at level two of the Mohs hardness scale, with deeper grooves appearing at level three. As shown in the demonstration video below, Nelson's pick almost looked like it could cut through the outer plastic layer. And because the screen protector is non-removable, the display is easily susceptible to sharp objects.
That said, the bend test reveals that the screen can withstand some forced pressure on the back of the phone. But while the inner display remains intact, the 3.6-inch external screen does not. When Nelson applied pressure to the hinge, the outer display shattered quite unexpectedly.
"Never have we ever been able to break a screen with a single finger," the YouTuber notes. To be fair, this fragility is mainly due to the void behind the external display rather than a structural flaw in the glass itself. After all, glass is glass.
The durability tests of the Razr+ are a mixed bag. Some of the tests are pretty extreme, but they do give us some insight into how the phone will fare in a variety of harsh environments. For example, the lighter test is definitely an edge scenario, but the sand test is more realistic. It's good to see that the Razr+ didn't make any worrying grinding noises during this test, which means that it's probably pretty resistant to dust and debris.
Sure, those tests were pretty extreme. But even if you're careful with your phone, it's still important to remember that foldable phones are still pretty fragile in 2023. The Razr+ is not cheap, so it's understandable to be worried about its external screen breaking easily.
The new Razr+ is a sweet foldable phone with a sleek look, powerful performance, and a big external display that lets you do a lot without even opening the phone. The Razr has never been better!