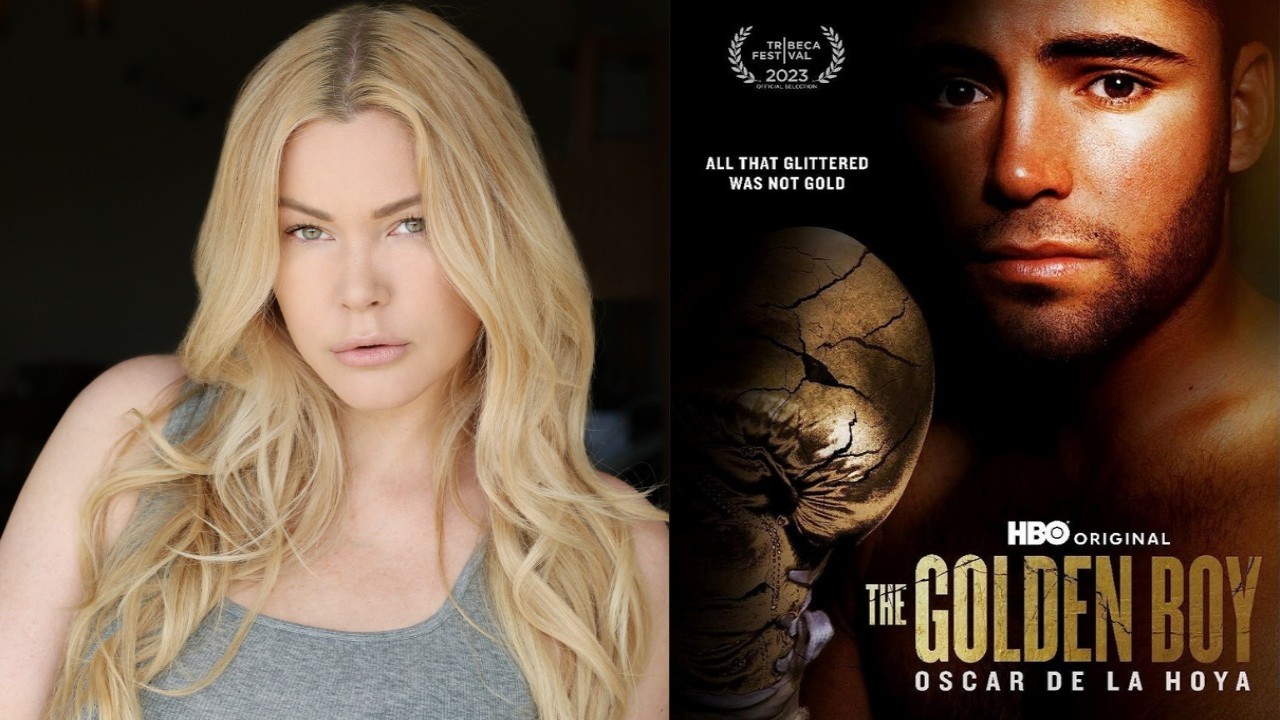 Former professional boxer Oscar De La Hoya has shed light on his life in the boxing industry and opened up about his multiple controversies in his documentary The Golden Boy. He isn't the only one who has opened up about his life which was largely projected to be something it was not. His ex-girlfriend Shanna Moakler has revealed what it was like dating him.
The HBO documentary features Moakler talking about her tumultuous relationship with De La Hoya amidst all his scandals and lies. From when they first met to his endless scandals and controversies, the 48-year-old has revisited her whirlwind romance with the 50-year-old boxing promoter who was once massively popular and a star in the boxing universe.
Watch the trailer for The Golden Boy here:
ALSO READ: Travis Barker's daughter Alabama sparks questions among netizens after posting 'concerning' TikTok video
Shanna Moakler and Oscar De La Hoya's relationship
First meeting and whirlwind romance
Recalling his first meeting with Moakler, De La Hoya said, "There's women everywhere — beautiful women. But then I saw her. Beautiful, blonde-haired girl, tall, slender, looks like a silhouette. It was almost like a ghost. She was the first American that I dated. She was an actress, and she was Miss USA." He added that he thought dating her would enhance and help his career while Moakler felt like she had "met a soulmate" when she saw him.
"He was fun. He always made me feel so beautiful. I fell in love with him. Being part of a power couple was things I, you know, dreamt about when I was a little girl. I loved the attention and loved our life," she explained and mentioned how she would attend his fights, get picked up in cars, and travel in private jets. Six months into their luxurious romance, Moakler got pregnant. She gave birth to their daughter Atiana on March 29, 1999.
Pregnancy, substance abuse, and cheating
"We were engaged. We moved into this beautiful dream home. It was like a fairy tale," she recalled, and then revealed how things started getting weird soon after. De La Hoya's former girlfriend claimed he was her son Jacob's father. The boxer denied the claims but Moakler reassured him she was fine even if Jacob was his son. Angelique McQueen revealed they had a son named Devon. Both Jacob and Devon were confirmed to be De La Hoya's children.
"It's a huge responsibility. I just didn't know how to do it. I didn't know how to be a parent. And my answer was to drink," the boxer revealed. Moakler divulged that he used to become a different person when he used to drink. She added that she refused to believe it when other women came up to tell her that De La Hoya cheated on her. The model explained she was in love with this idea of who she thought he was even though the reality was quite different.
Rape accusations, further cheating, and breakup
Things got even worse when De La Hoya was accused of raping women in Mexico. Moakler still didn't believe any of it and stood by him thinking the allegations were made to attain limelight and money. The boxer's producer then asked him to date a Latina to gain respect in the eyes of the Mexican community and showed him a photo of singer Millie Corretjer.
Moakler received a massive shock when she saw De La Hoya holding hands with Corretjer on the red carpet at the Latin Grammy Awards. When she confronted him the next day, the boxer told her he didn't love her anymore. "Nothing he said to me was the truth," the beauty pageant winner said in the docuseries. De La Hoya married Corretjer in 2001 and had three kids together before separating in 2016. He cheated on her with dancer Milana Dravnel.
ALSO READ: Is Alabama Barker defending Kourtney Kardashian amid Shanna Moakler shade? DEETS here