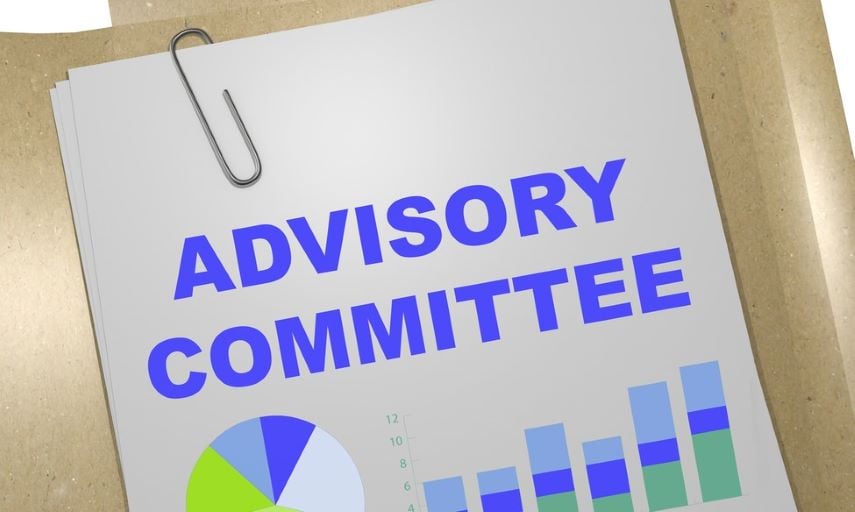 The Export-Import Bank of the United States recently announced a new slate of members for its advisory committees and councils, including representatives of small businesses that have successfully utilized EXIM's trade financing tools to export their products and grow their businesses.
EXIM's 2023-2024 Advisory Committee will again be chaired by former U.S. Senator Heidi Heitkamp. The committee advises EXIM on its policies and programs, with particular focus on how EXIM provides competitive financing to support American jobs through exports.
"I've seen firsthand the impact EXIM has and the unique and unmatched value the agency brings to thousands of U.S. companies, said Chair Heitkamp.
Small Business Guidance to Strengthen U.S. Exports
The Advisory Committee has 17 members with a diversity of backgrounds, including agriculture, environment, production, commerce, finance, labor, services, state government, and the textile industry. Among them are leaders of two small businesses who have exported their products around the world with EXIM support for decades.
Kathie Leonard is President & CEO of Auburn Manufacturing, an industry leader that produces high performance textiles for extreme temperature protection headquartered in Mechanic Falls, Maine. The woman-owned company founded in 1979 is a longtime EXIM customer that ships its products to more than 30 countries, with exports accounting for approximately 30 percent of sales.
"Everybody is buying American these days when they can," she said. "Selling a U.S.-made product is extremely important to our customers. They demand our quality, they demand our safety standards, our manufacturing standards."
Venkee Sharma is Chairman & CEO of Aquatech International, a global leader in water purification systems and wastewater treatment technology headquartered in Canonsburg, Pennsylvania. The minority-owned small business, which was named EXIM Exporter of the Year in 2009, exports to more than 60 countries on six continents.
"The world is a big place," he said. "If you don't export, I don't see how as a company you're going to scale as a business, how you're going to be able to support your major customers because most of them will be around the world, and how you're going to integrate and ultimately compete in the world. I think it's an extremely important facet to any organization, and it's not just a large organization."
Advice on Exporting to Sub-Saharan Africa
The 2023-2024 Sub-Saharan Africa Advisory Committee (SAAC) will again be chaired by Jude Kearney, Managing Partner at ASAFO & Co. law firm. Members advise EXIM on developing and implementing policies and programs designed to support EXIM's engagement in sub-Saharan Africa to boost U.S. exports and American jobs.
"I think all businesses should consider exporting," said Chair Kearney. "Obviously, they'll need to do their research and determine what types of returns they get in particular markets. But, as with anything, expanding your options expands the possibility that you're going to succeed. There are no businesses in the U.S. whose products and services aren't in demand in many other markets across all directions. So we strongly recommend that small, medium, and all size businesses look for opportunities in foreign markets."
The committee has 11 members from various backgrounds including trade, commerce, banking, finance, and small business. Among them is Kristin Hedger, Senior Vice President of Killdeer Mountain Manufacturing, a manufacturer of electronic components for military and aerospace industries in Killdeer, North Dakota.
Input on How Companies Can Navigate International Waters
In addition to the two advisory committees, EXIM has four subcommittees: the Council on Climate, Council on China Competition, Council on Advancing Women in Business, and Council on Small Business. They advise EXIM on specific programs and initiatives, with members who include two EXIM small business customers.
The Council on Small Business provides recommendations to help more American small business exporters find new markets, achieve more sales, and lower the risk of selling internationally. In addition to serving on the Advisory Council, Kathie Leonard of Auburn Manufacturing is a member of this council.
The Council on Advancing Women in Business advises EXIM about how to reach more women business leaders and owners and better consider equity goals set in the agency's strategy. Its members include Merrilee Kick, CEO & Founder of BuzzBallz, a producer of ready-to-drink cocktails headquartered in Carrollton, Texas, with revenues on pace to exceed $100 million.
"Americans need more product internationally, and you can use EXIM to help with that," she said. "A lot of women and small business people don't know how to navigate those waters, and there's a huge need for it. When you go overseas, they love American goods."
To learn how EXIM can assist your business in starting or expanding your export journey, schedule a free consultation with a trade finance specialist today.