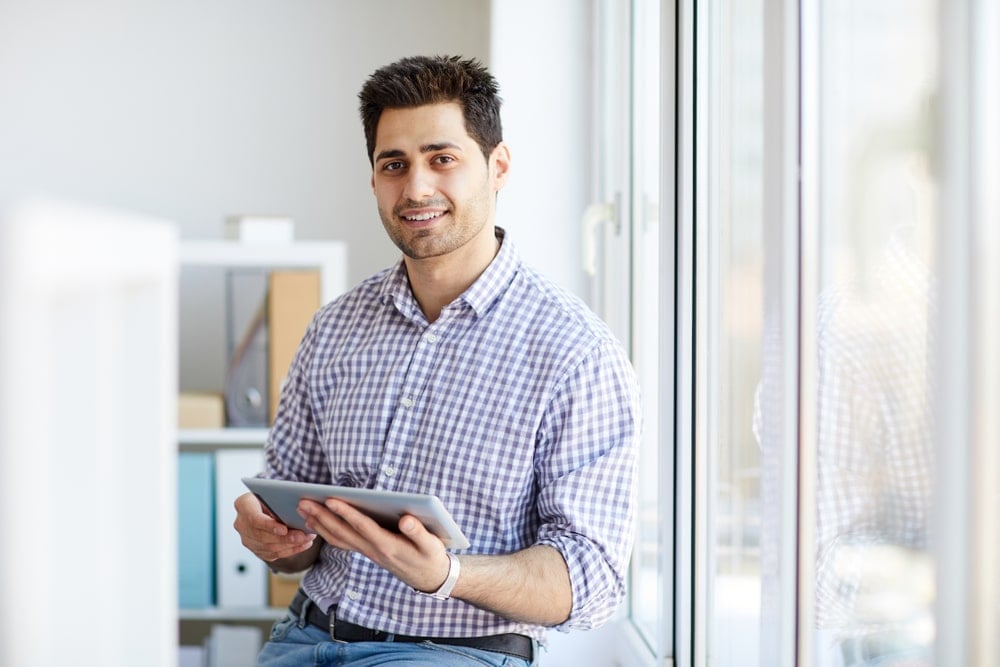 Exciting new B2B companies are being established across the U.S. and Canada every day, and every month, hundreds of them are joining Thomasnet.com®. We're highlighting ten of the most notable and innovative companies below to bring some of the unique services and products they provide to the forefront.
1. MWI, Inc.
MWI, Inc. is a custom manufacturer of standard and custom electrode products. Based in Rochester, NY, its carbon and graphite products are among its best known. These products can be utilized in the aerospace, semiconductor, LED, and casting industries.

2. Scott Models
Located in Cincinnati, OH, Scott Models specializes in model making, useful for prototypes and concept products. These can be constructed using machining, sheet metal, and 3D printing. The company also provides finishing services, including painting and vinyl masking.

3. Dehumidifier Corporation of America
Dehumidifier Corporation of America is headquartered in Cedarburg, WI. The company specializes in manufacturing air and water-cooled dehumidification systems. Common applications for their products include hotels, therapy and swimming pool rooms, and water treatment plants.

4. All Foam Products Co., Inc.
All Foam Products Co. manufactures standard and custom cellular and cushioning foam in Middlefield, OH. These types of foam can be useful for packaging, bedding, sound control, vibration dampening, and shipping purposes. Material options include polyethylene, rigid PVC, neoprene, polyurethane, and polyester.

5. Rodix, Inc.
Situated in Rockford, IL, Rodix, Inc. is an ISO-certified manufacturer of solid-state vibratory feeder controls and storage hoppers, as well as in-line and automated parts feeding systems. It has been manufacturing control products since 1971.

6. Eco-Shell
Focused on manufacturing and processing of walnut shells, Eco-Shell, LP is found in Corning, CA. It processes walnut shells into the appropriate forms for use in cosmetics, blasting and polishing, water filtration, and as filler and bedding.

7. Process Refrigeration Systems
Process Refrigeration Systems is a Gonzales, LA-based company that designs, fabricates, and installs industrial refrigeration systems. It also distributes pumps, valves, condensers, and other refrigeration components. The company serves the food and beverage, oil and gas, marine, and petrochemical industries, among others.

8. Penn Tool Co.
Headquartered in Maplewood, NJ, Penn Tool Co. is a distributor of tools for metalworking, including precision instruments, cutting tools, and abrasives. Its products are all made in the USA and include adapters, benches, calipers, clamps, dials, drills, files, holders, optical magnifiers, and micrometers.

9. Xamax Industries
Manufacturing films, papers, laminates, and nonwoven fabrics, Xamax Industries, Inc. is located in Seymour, CT. Operating since 1949, this woman-owned company offers products made of PET, polyethylene, olefin, cellulose, polypropylene, and cotton.

10. Kleen Industrial Services
Kleen Industrial Services is situated in Danville, CA, where it offers industrial waste recycling services. A wide variety of products can be safely recycled, including acids, batteries, flammable liquids, sludge, chlorinated solvents, iron, filtration media, and caustics. They also offer emergency response and clean-up services.

With over 120 years of experience in connecting U.S. and Canadian buyers and sellers, it is clear how Thomas has sealed its spot as the top industrial sourcing platform. Join the 1.3 million+ users registered on Thomasnet.com today to access details on more than 500,000 industrial businesses and an entire library of CAD files and whitepapers. 
If you're a U.S. or Canadian B2B company, you can also take advantage of this massive audience of potential customers. It's as easy as creating a free listing.