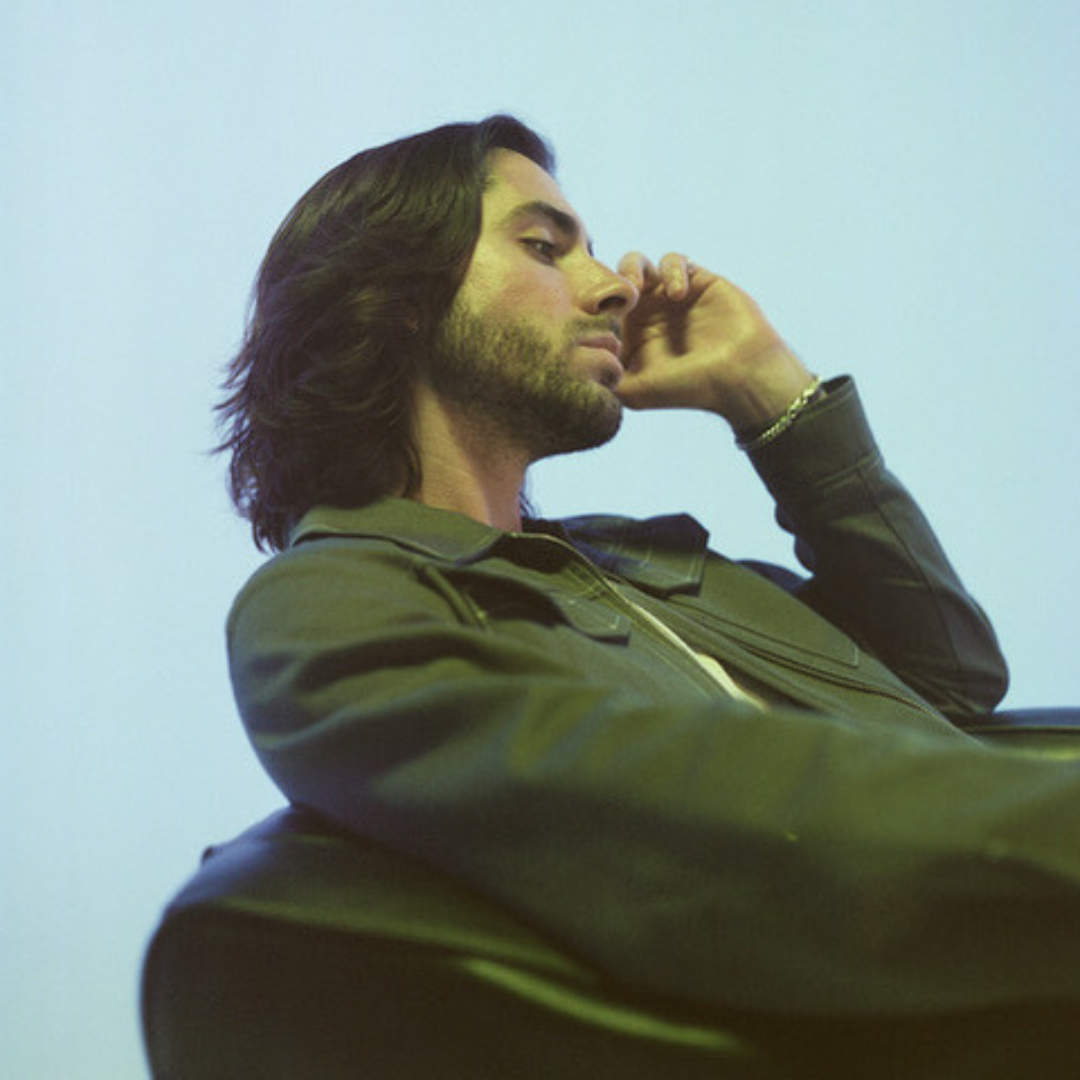 "Tried to mask the pain by sleepin' 'round with women" -Mack Keane
The Up-next rising artist Mack Keane is giving a voice to men around the globe who are honest enough to admit that they really do cry in the dark.
In his new 70's inspired R&B Conga-driven slow jam single "Chances," the LA singer-songwriter brings a distinctive touch of warmth and sincerity to vulnerable music and lyrics that take listeners closer to his core than they've ever been. A place driven by clarity of self-reflection and unapologetic honesty. 
"Chances' was definitely a labor of love. The record means a lot to me. It's a real story and a timestamp of that period of my life, which is always the intention of my music. The lyrics in the second verse are my favorite because it's something that I'm still learning to do in my life today: letting go, accepting the things that I can't control, and staying present and grounded in this reality. I'm really happy to finally get this one out in the world," says Keane.
With an emotional opening, the song was delivered – lyric after lyric, sultry note after sultry note with complete vulnerability and artistic expression of a Conga-inspired pattern of music. Keane invited us into a world deep within him swirling with nostalgia and heartbreak. With emotions bursting forth like impeding waters from a broken dam, this song is what happens when a man finally speaks, finally sings, finally expresses all that's within. For this single, it's about accepting things you can't control and staying present in reality. 
"Lately I've been getting off/ on a new woman like every week/ but things gon switch up real soon/ so distracted from what's right for me/ ohhhhhh," he sings in the first verse before leading us into the bridge where he pleads to not be patronized. "Don't patronize me/ I'm tryn be honest/ I could put this behind me/ But I can't promise nothing/ Wish that I was different but I'm not so I / can only explain myself/ I was f_cked up by somebody/ Who didn't  mean anything to me/ now that we both drunk at this party/ If you feelin insecure / you can rest assured/ take a chance on me…" 
After listening to this song through and through it's clear that while men are typically seen as the stronger ones in relationships, their need for intimacy, trust, and respect will always create a soft spot at their core. We often forget that communication issues, infidelity, financial woes, and toxic, abusive situations can create irreconcilable differences for men as well as women. 
Keane would later admit that his promiscuity is driven by repeated attempts to master his pain in the second verse of his latest hit. "Lately I'm learning how to let go/  taking life as it comes, you can not control/everything that is coming in your circle/ been avoiding my feeling/ so obviously I've been broken down / obviously I've been hurt before/ tried to mask the pain by sleepin' round with women/I don't care about, ohhh…," he sings. 
When Keane took to social media to announce his latest single, his loyal fanbase reacted and responded swiftly. Emojis of trophies, hearts, hand claps, fire, and stars flooded his social media platforms. "Voice of an angel… pure liquid gold," wrote one fan. Another fan wrote, It's been on repeat all day my man! Thank you for blessing us with your journey." 
Through his new music Chances, Keane invites each of us to take a seat wherever we are and self-reflect on the pain and heartbreak that may be driving us in the wrong direction. Perhaps we, as listeners and lovers of R&B music, can take back control by accepting what we cannot control. 
Co-produced by Aabo and written by Keane, Chances features musical contributions from his frequent collaborators Mauricio Guerrero (guitar), Cori Kenji (bass), and Jayvid Borja (congas). Together they created this conga-driven slow jam about letting go and taking a chance on love. Mack Keane is definitely an artist to keep on your radar.
For more information, follow Mack Keane on IG @mackkeane. 
Take listen to "Chances" below and let us know what you think.  Mack Keane's"Chances" can be streamed on Apple Music, Spotify, Amazon Music, Deezer, Tidal, and iTunes Store. 

About Mack Keane:
Growing up in a family of musicians, it's only natural that Mack Keane thrives as an artist, producer, songwriter, and performer. But above all else, Mack is a storyteller, deeply in tune with his surroundings, channeling his experiences into cathartic melodies and lyrics. While his earlier work was largely self-produced, Keane has begun tapping into the energy and inspiration of new collaborators. In 2022, he released his widely-renowned EP 'Intersections' with Soulection mainstay ESTA, which included the lauded single "O.M.L." featuring fellow R&B up-and-comer DESTIN CONRAD. The year also brought along collaborations with Kaytranada, Joyce Wrice, UMI, and more. His new era sees him more vulnerable than ever before, driven by the clarity of self-reflection and unapologetic honesty. With his most authentic music on the horizon, Mack Keane is grounded in the present, enjoying every step of his ascent.