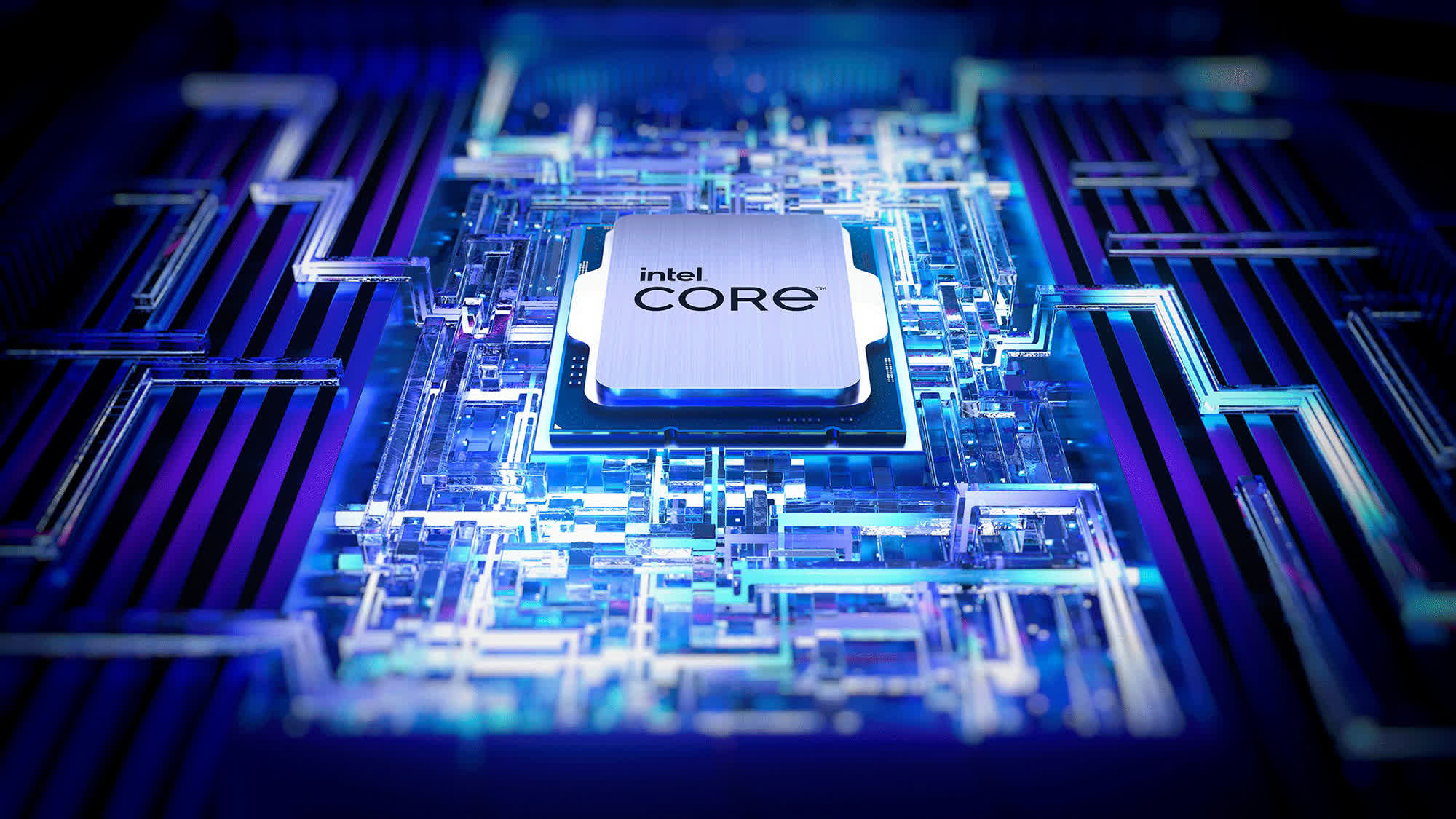 Rumor mill: If you're considering buying an Intel CPU, it might be a good idea to splash out sooner rather than later as they could get a price hike. The claim comes from a new report that states Team Blue is increasing the price of all its Core lineup to help fund new fabs and restructure the company.
Rumors that Intel's Core line is set for a price raise come from German outlet PCGamesHardware. A reader contacted two German wholesalers who reportedly confirmed a letter revealing the hike.
According to the letter, all Core processors that are currently on sale or in production will become more expensive. That covers the Alder Lake (12xxx), Raptor Lake (13xxx), and Raptor Lake Refresh CPUs. It also includes the upcoming Meteor Lake processors that will be the first to drop the "i" and use the Core Ultra branding.
According to the letter, the price increases are related to current and future Intel factories that have to be refinanced. It also states that the company is restructuring.
None of this has been confirmed by Intel, so take it all with a healthy dose of salt. However, Intel is building a leading-edge fab mega-site in Magdeburg, Germany at a cost of no less than €17 billion ($18.6 billion). The company is reportedly receiving around 40% of that amount ($7.5 billion) in government subsidies, but increased development costs have seen Intel ask for $11 billion. So, it's possible that the Core price increases could be limited to just Germany, at least for now.
As for the part about restructuring, Intel recently stopped production of its branded NUCs, passing the baton onto Asus, as it looks to focus more on its chip-making business. In April, the same month it sold its server-building business to Taiwanese company Mitac, Chipzilla posted its biggest quarterly loss in the organization's history, with its PC-focused Client Computing Group's revenue down 28% YoY.
It was only in January when Intel implemented the last CPU price hike, an estimated 10% rise on the Alder Lake chips' MSRP. It seems quite soon for another rise, but it sounds like Intel could use the money.