NSW police taskforce to investigate spate of shootings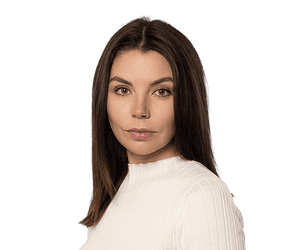 Tamsin Rose
A New South Wales police taskforce has been formed to investigate the recent spate of shootings after a man was killed in Sydney this morning.
Taskforce Magnus – led by the state crime command – has been created to investigate links between the shootings stretching back to the death of Alen Moradian in Bondi Junction on 27 June.
Police said:
Initial inquiries suggest the common link between the shootings is conflict arising from the alleged supply of prohibited drugs, particularly in the south-west Sydney area.

In addition to examining the circumstances and links between the incidents, the taskforce will be responsible for ramped up activity to target and disrupt those still believed to be in ongoing conflict.
Police will provide more information about the taskforce and the recent shootings later today.
Key events
Taking questions, Webb says of the escalation:
What it says is we're dealing with a small number of criminals who need to be arrested and brought before the courts. They are brazen, and this sickens me like it sickens everyone else in this state.
Hudson says the taskforce "will grow as much is needed to resolve this current dispute."
Hudson:
The need to establish this Strikeforce has come about through common links between recent activities. Common modus operandi, common traits in relation to the way that offences have been committed. And the targeting of certain individuals will be better done as a joint enterprise between Strikeforces under one taskforce.
Detective chief superintendent Jason Weinstein, normally the director of operations of state crime command, will lead the Strikeforce.
David Hudson, the deputy police commissioner, is providing more specifics of Taskforce Magnus:
It's the amalgamation of eight current Strikeforces being conducted by State Crime Command into recent shooting and violent activity across south western Sydney that will bring together 70 existing detectives, supplemented by additional detectives from state crime command and metropolitan field operations.

It will have a proactive component of uniformed staff who will be tasked with engaging with the criminal environment, engaging with those people, to try to establish links and sources and information in relation to the recent shootings that have taken place.
Webb goes on to say the police will not tolerate the "tit for tat in our streets":
We can assure the public we'll not tolerate this level of violence on our streets, particularly by a very small number of criminals who want to play out their tit for tat in our streets.

It is of grave concern. I want to assure the public that we take this very seriously…We do look forward to a resolution of this matter.
The NSW police commissioner, Karen Webb, steps up afterwards. She says 100 extra police officers will be dedicated to the taskforce set up to investigate the shootings since June 27 which police believe are linked:
We'll be throwing 100 extra police officers at this, specifically a this taskforce for the investigation and the proactive arm of the operation. We're talking about 70 investigators dedicated to the taskforce, and 30 additional proactive arm that will be patrolling the streets of south-west Sydney, and responding to calls for service and information from the public that may lead to arrests and other lines of inquiry to assist this investigation.
NSW government commits to 'fully resourcing' police new taskforce
The NSW police minister Yasmin Catley is speaking in Sydney about the new taskforce that's been set up to investigate the recent spate of shootings.
The New South Wales government will make sure they are fully resourced to ensure they can get these crooks off our streets, behind bars, as soon as possible.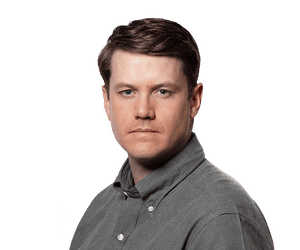 Henry Belot
ATO settlement relates to 'false legal professional privilege'
The Australian Tax Office and consultancy giant PwC Australia have reached a settlement over "false legal professional privilege claims in response to formal notices", separate to a scandal involving the misuse of confidential government tax plans.
PwC revealed the confidential settlement to a New South Wales parliamentary inquiry on Wednesday but did not disclose any details, leading the Greens to warn the company may have secured "a sweetheart deal" with the ATO before the full scale of a scandal involving the misuse of government data was revealed.
An ATO spokesperson would not say what matter the "false legal professional privilege claim" related to. An ongoing senate inquiry into consultants has heard that legal privilege has been cited to frustrate or delay ATO efforts to obtain more information about tax matters.
Here's the full ATO statement:
The ATO's settlement with PwC, as disclosed yesterday to the NSW parliament, was not related to the Collins breach of confidentiality in a Treasury process.

It related to false Legal Professional Privilege claims in responding to formal notices. As previously mentioned, the ATO referred the Collins matter to the TPB and has at no stage attempted to frustrate their investigation.

While all ATO settlements are confidential, we endeavour to be as transparent as the law allows us to be and we will correct the record where needed.

Settlements are an important element of the administration of the tax system because they provide a cost effective and fair way to resolve disputes and lock in future compliance. The ATO cannot litigate all disputes.

Significant settlements are reviewed by an ex-judge as part of the Independent Assurance of Settlement process to ensure they are fair and reasonable for the Australian community.
'What an amazing woman': Russell Crowe on meeting Sinéad O'Conner
As the world mourns the death of Sinéad O'Connor, Russell Crowe has paid tribute to the Irish singer sharing the story of their meeting last year on Twitter:
Last year, working in Ireland, having a pint in the cold outside a Dalkey pub with some new friends, a woman with purpose strode past us. Puffy parker zipped to the nape and her bowed head covered in a scarf. One of my new friends muttered an exclamation, jumped up and pursued the woman.

Thirty metres down the road the friend and the woman embraced and he waived me over. There under streetlights with mist on my breath, I met Sinéad. She looked in my eyes, and uttered with disarming softness " oh, it's you Russell".

She came with us back to the table and sat in the cold and ordered a hot tea. In a conversation without fences we roamed through the recent Dublin heatwave, local politics, American politics, the ongoing fight for indigenous recognition in many places, but particularly in Australia, her warm memory of New Zealand, faith, music, movies and her brother the writer. I had the opportunity to tell her she was a hero of mine.

When her second cup was taking on the night air, she rose, embraced us all and strode away into the fog-dimmed streetlights. We sat there the four of us and variously expressed the same thing. What an amazing woman.

Peace be with your courageous heart Sinéad.
House of Representatives to return to 150 members
Amy Remeikis
Come the next election and the house of representatives will return to 150 seats (it is currently 151) with the AEC review of federal electoral divisions finding that Victoria and NSW will lose a seat each, while WA will gain a seat.
The changes are based on population – WA's population has grown, while NSW and Vic have seen a slight decrease.
So that means:
WA: 15 to 16 seats

NSW: 47 to 46 seats.

VIC: 39 to 38 seats.
There are to be no changes anywhere else, with those populations remaining stable.
So what are the next steps? Well, the AEC will consult on where the new boundaries for NSW, Vic and WA should be. And then once that is finalised, the parties will learn which of their MPs will be out of an electorate at the next election.
It should all be finalised by the end of next year.
Amy Remeikis
End of Rape submission to inquiry 'terribly disturbing': senator
Liberal senator Paul Scarr asks Universities Australia CEO Catriona Jackson whether she has read the End Rape on Campus submission to the inquiry.
Jackson has not.
He pulls out one part, about students being made to complete a mandatory online module about online consent and how some students, as victim-survivors, had asked for an exception to the module, as it would re-traumatise them, given their experiences.
Scarr:
The students notified the university that they were unable to complete the module as they found it was compounding their existing trauma answering the questions they have been asked by university staff, but were ultimately required to complete it if they wanted to avoid academic sanctions.

Please tell me that is not happening on our university campuses, that there is actually empathy being demonstrated to victim-survivors in student faculties?"
Jackson said it is complicated.
We are very aware of the complexity around this issue when we first were discussing how you run a major student survey which asks people to come forward with these sorts of intensely distressing details. We worked very carefully on the detail of the surveys so that people could stop and take breaks and come back and refill, restart the surveys anytime they wanted to sort of get support through that process.

I know from many conversations with frontline staff and university campuses, that very careful consideration is guided into how students complete these forms.
Scarr said he found the End Rape on Campus submission example "terribly disturbing":
From my perspective, the initial response from the university should be to wrap their arms around the victim-survivor, as opposed to looking at issues around mandatory nature of the survey and the impact on their academic records. Can you understand my perspective?
Jackson said she can and she is sure university staff can as well.
Amy Remeikis
Senators present united front at consent inquiry
The Senate inquiry committee of Liberal senator Paul Scarr, Greens senator Larissa Waters and Labor senator Nita Green is very united across this issue.
Often when watching these inquiries, there is a 'friendly' senator who may ask easy questions of a particular interest or lobby group to let them speak their piece or talk about something more positive, particularly if other senators have been more critical.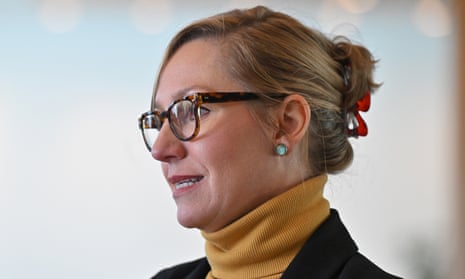 On this issue, the three senators are united. All have been exceptionally respectful of victim-survivors, have probed deeply into issues outside consent when raised by those giving evidence, have given each other space to ask questions and backed each other up when necessary.
After Waters pressed Universities Australia CEO Catriona Jackson about the decision to cancel the consent campaign, and who may have had input in that, committee chair Scarr backed in Waters to get some answers on notice.
Ms Jackson, I want to make a clear for the Hansard that you've understood what Senator Waters has asked you to take on notice. I think it is incredibly important, given the interest in relation to this that this committee has the benefit of further information in relation to the focus group testing you've referred to.

And from my perspective, I would actually think it would be very useful to see what reports were prepared for your members with respect to the summary of the outcomes of that focus group testing, so we can actually see the basis upon which your members came to the view they came to, [in particular] the concern about cut through, I'd be very interested to get that source informations to help us with our deliberations in relation to consent education, would you be able to provide that helpful information to us?
Jackson said she would.
Amy Remeikis
Greens press UA on axed consent campaign
Greens senator Larissa Waters has the call now in the Senate inquiry and she is asking Catriona Jackson what happened to the big university consent campaign which was meant to start.
Specifically, Waters wants to know which university chancellors objected to the campaign. Jackson won't go into it. She said:
It's my evidence that it's not my business to discuss the internal contents of my plenary meetings.

But in very broad terms, a number of members raised entirely valid concerns about how applicable one set of messages will be across as I've already described, that breadth of 1.4 million students from a really broad range of backgrounds.
Jackson said focus group testing had reinforced this view.
Amy Remeikis
UA unsure if it will conduct another student safety survey: CEO
Labor senator Nita Green has asked the Universities Australia CEO Catriona Jackson, whether UA will do another national student safety survey.
Jackson is unsure.
We may do another one. As I said, we haven't made a final decision. There's an awful lot of activity going on inside universities, including some surveys that are at a more granular level, inside universities to direct their activities appropriately so they can work out exactly where the issues are.
Green wants to know why the body wouldn't do another one.
We've just yet to decide whether the best use of resources, the best use of the efforts of everyone on campus and the best [outcome for students].
Amy Remeikis
UA 'not reluctant in any sense' to attend Senate consent inquiry: CEO
University representatives are now giving evidence to the Senate inquiry into consent. That includes Catriona Jackson, the CEO of Universities Australia.
Labor senator Nita Green wants to know why it took three separate invitations to have UA agree to attend.
Jackson says:
I looked very carefully at the terms of reference when we were considering there were some timing issues in the first few occasions. So we looked very carefully at the terms of reference, and every single piece of work Universities Australia has done as a peak body for universities all around the country has been based on expert advice.

… I looked really carefully at terms of reference A through H and it seems very clear that it was about us to a legal system in which we do not retain any legal expertise at all.
Jackson said that does not mean she is reluctantly attending:
I am very happy to be here. As you will see from the number of parliamentary inquiries we appear before I think parliamentary inquiries are a fundamentally important part of the functioning of a democracy.

So we are not reluctant in any sense. We just thought that we weren't the right people to be asking to be answering questions, but we're here and very pleased to be joined by my colleagues, who have a combination of really carefully honed cities and on the ground experience so we can go into those issues like the impact of consent laws, on consent education, universities and how these things play out on campus.