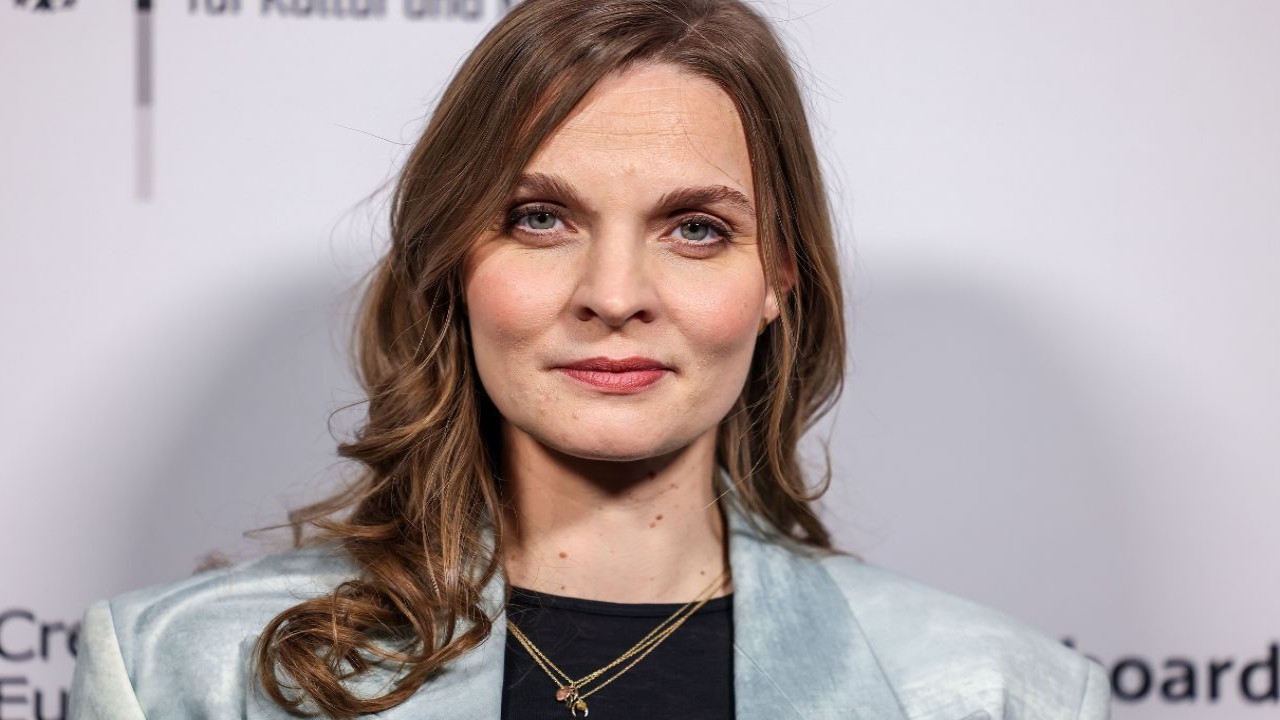 A Haunting in Venice is an upcoming movie featuring a stellar cast like Kyle Allen, Michelle Yeoh, Kenneth Branagh, Tina Fey, and Jamie Dornan. The movie marks a sequel to Death in the Nile and features Kenneth Branagh as Hercules Poirot. While the movie has supernatural elements along with mystery, it is important to have a background score that focuses on indulging the audience in a class-apart story. In an exclusive interview with Pinkvilla, I got an opportunity to sit with Composer Hildur Guðnadóttir and talk about what went behind the whole sequence. Read on to know more. 
Composer Hildur Guðnadóttir talks about inspiration 
Composer Hildur Guðnadóttir is a trained cellist and has many awards to her name. In a Zoom interview with Pinkvilla, she sat down to explain what was her inspiration. I started out with how hectic interviews might have been for her. She laughed and expressed that she had a long day with 37 interviews lined up the previous day. Here's how the conversation went.
How do you compose music for the thriller/mystery genre? 
I grew up reading Agatha Christie's novels, with her stories, so I already had quite a strong idea of, how I would want to approach this genre, and so I really wanted to approach it in a very classical way and like a musical history way really that was connected to the times and adding horror element to the film which I felt was really fun to work. Music exploration in the post-war era, the composers of this time were really experimenting with how to play instruments in new ways and with extended techniques. They were really trying to break the barriers of the conventional romanticism of the pre-war, and I felt like those sounds, really lend themselves well to the horror, to the horror element of the jumpscares all of these sounds, I felt fit very well into the period. I felt like the music almost wrote itself
What goes behind the studio for creating such background score for jumpscare?
Well, I think when you were scoring these kinds of scenes, you have to imagine. You have to imagine someone seeing it for the first time, you know, and of course, that can sometimes be difficult because when you're working on a film, you see it millions of times and you're working on the same thing again and again. So sometimes it helps, when you've been working on something for a long time to take a little bit of a step back and take a break from it and then come back to it and say, is, you know, am I startled? Like, even though I know what's happening, can I imagine? You know, being startled by this myself, and then you have to kind of evaluate like that and have to hope for the best.
Lastly, what is the progress in Joker 2?
I'm very excited for this film to come out. I'm excited for people to see it. And then, of course, I'm very excited about Joker 2 as well. We're just, in the finishing stages of that. So, I'm just about to have to record things in a month. So, it's just around the corner. 
About A Haunting in Venice 
A Haunting in Venice is set to release on September 15. It will revolve around Hercule Poirot coming out of retirement to solve a bone-chilling case. The screenplay is by Michael Green and it is based on Hallowe'en Party by Agatha Christie.